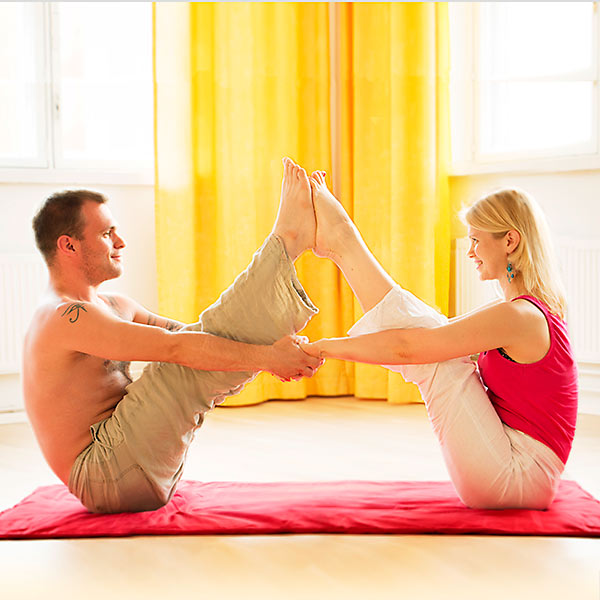 Broad course content – versatile effects
Tantra is much more than eroticism. Tantra is an authentic spiritual path in which we say YES to life. Tantra teaches us how to live intensely, aware and without detachment in each moment and how to surrender to the flow of life with a loving and open attitude.
Intensive tantra is systematic and in-depth course which one by one reveals us the mysteries of tantra. The course continues to proceed annually with the same group of participants, providing a new form of practice or tantric principle to study each week. By practicing these tantric teachings, it is possible to attain harmony and health in the body and at the level of the mind and our emotions. Applying tantra your own life awakens the hidden potential for bringing our dreams to come true, increases our happiness in life, improves our ability to love, deepens our sexual experiences and guides us to reach fulfillment in life.
What is studied during the first year?
In-depth study of the seven energetic centers – chakras
Hatha yoga – asana practice and theory of the effects of asana practice
Laya yoga -meditation technique
Laws and principles of the universe e.g. the law of resonance
Polarity (the play between the masculine and the feminine energies)
Sacred eroticism
Sexual continence
Tantric alchemy, biological transmutation
Suited for everyone
The intensive tantra course contains once per week one and half hour practice and half an hour theory. The practice is done individually, and it is not erotic by nature. The course begins with the classical yogic postures (asanas) which are thought from the tantric perspective.
Intensive Tantra course is an invitation to say YES to life!
Courses for beginners will be given on Tuesdays at 17.30-20.00, starting September 17th, 2019.
Practical aspects
Please wear comfortable, flexible clothing for the class.
It is good to avoid eating a heavy meal two to three hours before the class.
Bringing your own yoga mat is not needed, we have them provided in the class.
We have comfortable dressing rooms in our premises and provide the teaching in one of our four yoga halls.
Before or after class you can relax in our library or have a look what we have on offer in our little Sundari shop (e.g. food, books, DVD's)
The course payment includes
Written course materials.
The opportunity to participate all other parallel or younger Intensive Tantra course classes, also internationally.
Free entrance to all Hatha yoga classes (twice a week in Helsinki).
Methods of payment: Finnish Internet banks or cash payment before the class (select registration)
| Course fees | 1 month | 3 months |
| --- | --- | --- |
| Standard fee | 69 € | 169 € |
| Student / unemployed | 59 € | 135 € |
| Under 21 years | 34 € | 84 € |
Read more about Intensive Tantra